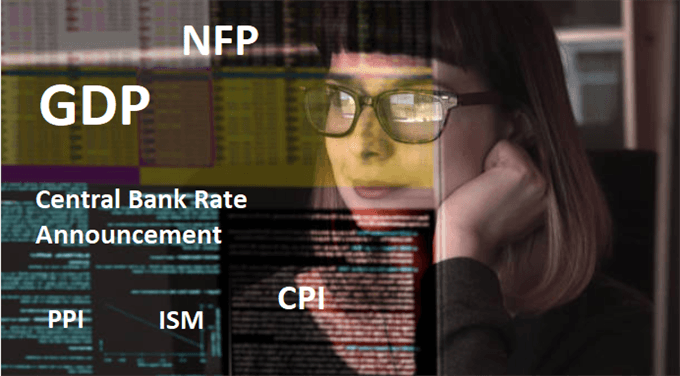 Major economic data has the potential to drastically move the forex market. It is this very movement, or volatility, that most newer traders seek when learning how to trade forex news. This article covers the major news releases, when they occur, and presents the various ways traders can trade the news.
Why Trade the News on Forex?
Traders are drawn to forex news trading for different reasons but the biggest reason is volatility. Simply put, forex traders are drawn to news releases for their ability to move forex markets. 'News' refers to economic data releases such as GDP and inflation, and forex traders tend to monitor such releases considered to be of 'high importance'.
The largest moves tend to follow a 'surprise' in the data – where the actual data contrasts what was expected by the market – the good news here is that you don't have to hold a PhD in Economics because our economic calendar already provides economist expectations.
Furthermore, news releases are set at pre-determined dates and times allowing traders enough time to prepare a solid strategy.
Traders that can effectively manage the risks of volatility, at the predetermined time of the news release, are well on their way to becoming consistent traders.
The Impact of Major News Releases on the Forex market
Just before a major news release, it is common to witness lower trading volumes, lower liquidity and higher spreads, often resulting in big jumps in price. This is because large liquidity providers, much like retail traders, do not know the outcome of news events prior to their release and look to offset some of this risk by widening spreads.  
While large price movements can make trading major news releases exciting, it can also be risky. Due to the lack of liquidity, traders could experience erratic pricing. Such erratic pricing has the potential to cause a huge spike in price that shoots through a stop loss in the blink of an eye, resulting in slippage.
Additionally, the wider spread could place traders on margin call if there isn't enough free margin to accommodate this. These realities surrounding major news releases could result in a short trading career if not managed properly through prudent money management such as incorporating stop losses or guaranteed stop losses (where available).
In general, major currency pairs will have lower spreads than the less traded emerging market currencies and minor currency pairs. Therefore, traders may look to trade the majors EUR/USD, USD/JPY, GBP/USD, AUD/USD and USD/CAD to mention a few.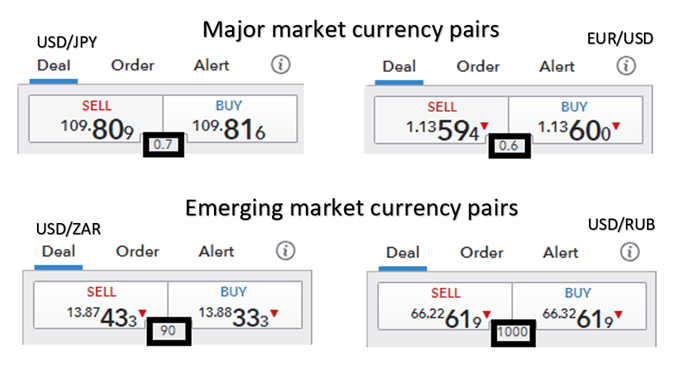 Traders need to be well prepared ahead of time – with a clear idea of what events they want to trade and when they occur. It's also important to have a solid trading plan in place.
"Don't think about what the market's going to do; you have absolutely no control over that. Think about what you're going to do if it gets there. In particular, you should spend no time at all thinking about…


Go to the news source: How to Trade Forex News: An Introduction