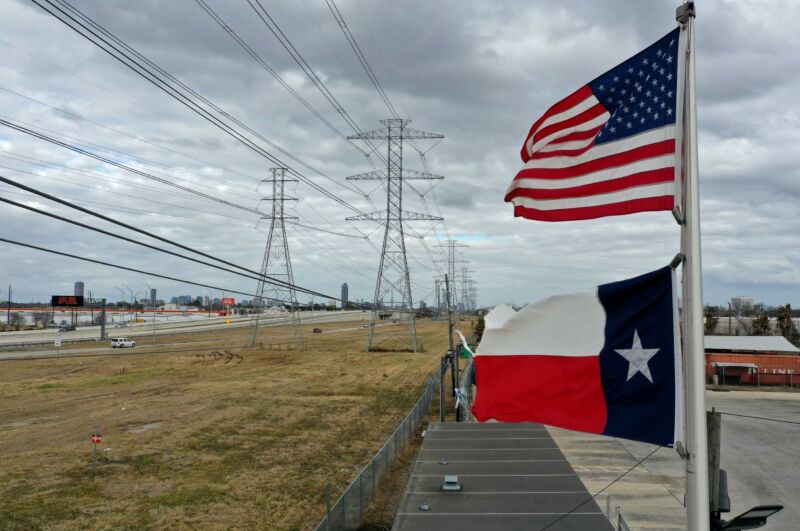 A Texas woman who was charged $9,546 for power this month has filed a class-action lawsuit against Griddy, alleging that the variable-rate electricity provider violated a state law against price gouging during disasters.
Lisa Khoury, a retiree in Mont Belvieu, signed up with Griddy in June 2019 and typically received monthly bills of $200 to $250 until this month's power disaster sent rates soaring. Griddy charged Khoury and her husband $9,546 from February 1 to 19, 2021, the lawsuit said, noting that "some customers received bills as high as $17,000."
Khoury's lawsuit, filed Monday in Harris County District Court, seeks certification of a class of thousands of Texas residents who bought power from Griddy, claiming they're entitled to damages of over $1 billion.
"Griddy's charging of excessive prices for electricity with their variable-rate plan is unconscionable," the lawsuit said. "An unconscionable act [as defined by Texas law] 'takes advantage of the lack of knowledge, ability, experience, or capacity of the consumer to a grossly unfair degree.' Khoury and Class Members are unsophisticated consumers. They chose Griddy, a wholesale electricity provider, to pay less. Variable-rate plans, however, are a gamble and unpredictable. Consumers rarely understand the risks. Griddy took advantage of this lack of knowledge to a grossly unfair degree when selling these plans."
The lawsuit further says that Griddy should have "had a system in place to prevent its customers from being charged excessive prices and taken aggressive steps to prevent it." The lawsuit alleged that Griddy violated the Texas Deceptive Trade Practices Act, which outlaws "taking advantage of a disaster" by charging excessive prices for necessities, and that it is guilty of negligence and unjust enrichment.
Griddy: It's not our fault
In a statement to The Dallas Morning News, Griddy said it is not at fault because "Griddy passes through the wholesale electricity price to customers without mark-up. The prices charged are the direct result of the non-market prices ordered by the PUCT [Public Utility Commission of Texas] last week. The lawsuit is meritless and we plan to vigorously defend it."
Griddy further defended its pricing in a statement on its website on February 18. Griddy said that PUCT "cited its 'complete authority over ERCOT (Electric Reliability Council of Texas)' to direct that ERCOT set pricing at $9/kWh until the grid could manage the outage situation after being ravaged by the freezing winter storm."
The statement continued:
Under ERCOT's market rules, such a pricing scenario is only enforced when available generation is…


Go to the news source: Texas woman sues Griddy after being charged $9,546 for 19 days of power