US Wrap
US markets nudged their way higher yesterday while the greenback also rose slightly.
The main focus is again on the impeachment proceedings of US President Donald Trump.
For now, the prosecution case has ended and they simply stated that there was a series of events that led up to the January 6th riot where the capitol was breached.
The defence will likely focus on the right to freedom of speech, notwithstanding the fact that it's unconstitutional to impeach a former President. That said, if the impeachment is successful, that could open the door to impeach other Presidents for their crimes.
I suspect the real reason the Democrats want to impeach, is so US President Trump can never hold office again. Clearly, they are very afraid at the moment of what lies ahead.
The Data Agenda
There's little data in the US, so most attention today is going to be in the UK.
We will be looking at both the GDP and manufacturing production on an otherwise quiet data day.
Forex Signal Update
The FX Leaders Team grabbed the one win on our [[NZD/USD] signal as the Greenback continues to rebound a little.
Make sure you follow our live signals to close out the week.
EUR/GBP – Active Signal
The EUR/GBP trendline is starting to crack here. This is one to watch on Friday.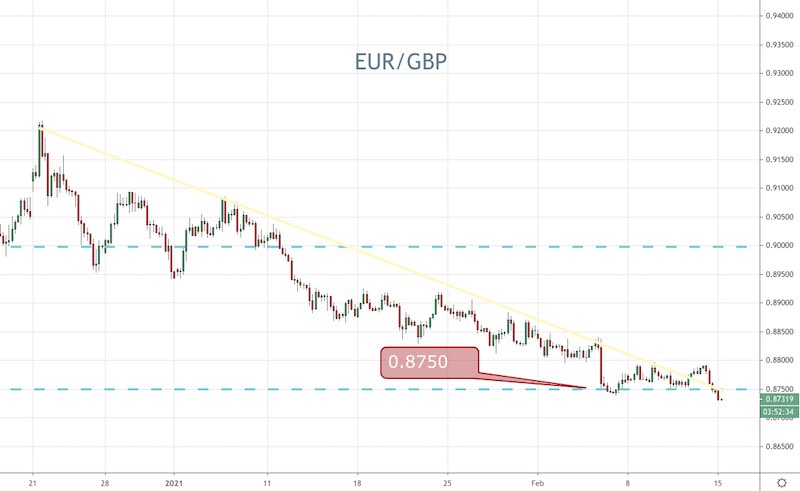 Cryptocurrency Update
Both BTC and ETH and other coins keep knocking on the highs at the moment.
Meanwhile, XRP my favourite trade at the moment, is also looking strong. Are we seeing a resolution in the SEC case?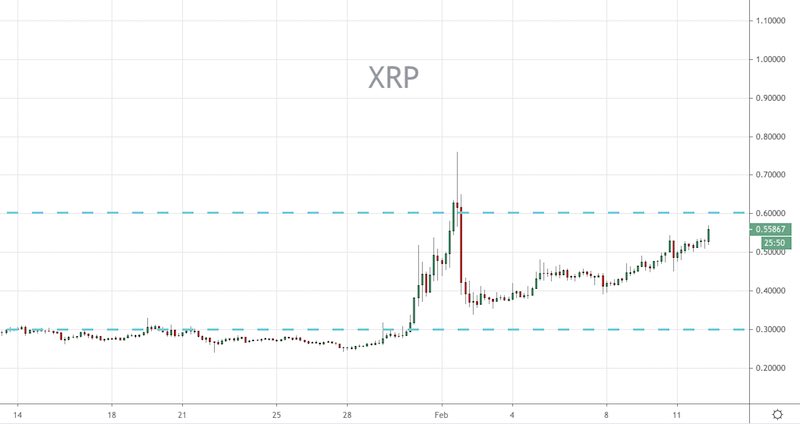 Go to the news source: Forex Signals Brief for Feb 12: Impeachment Continues