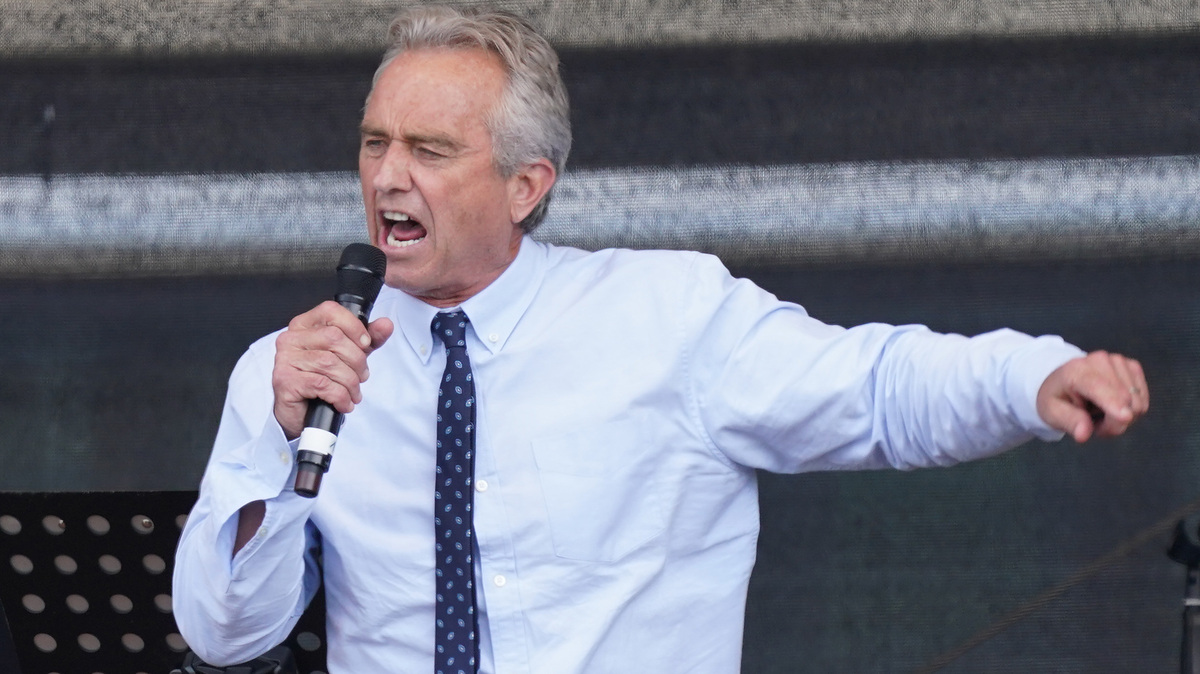 Robert F. Kennedy Jr. is now blocked from Instagram, after he repeatedly undercut trust in vaccines. Kennedy has also spread conspiracy theories about Bill Gates, accusing him of profiteering off vaccines and attempting to take control of the world's food supply.
"We removed this account for repeatedly sharing debunked claims about the coronavirus or vaccines," a spokesperson for Facebook, which owns Instagram, told NPR Thursday.
Kennedy has been a prominent voice in the anti-vaccine community for years, speaking out against childhood vaccines and promoting controversial and disproven claims that seek to link vaccines with autism.
In the past year, Kennedy's beliefs about vaccines have intersected with the COVID-19 pandemic. He has told his followers not to trust "mainstream media, government health officials" and doctors who say the coronavirus vaccines are safe, recently highlighting a rare and tragic case in which a woman died hours after receiving the vaccine.
Kennedy is the son of the late Robert F. Kennedy, the former attorney general and senator. He has been praised for his environmental activism and conservation efforts. But even before the COVID-19 pandemic, Kennedy's stance on vaccinations prompted some in his high-profile family to publicly repudiate his ideas.
"We love Robert F. Kennedy Jr., but he is part of a misinformation campaign that's having heartbreaking—and deadly—consequences," Kathleen Kennedy Townsend, Joseph P. Kennedy II and Maeve Kennedy McKean wrote, in an opinion piece for Politico. Vaccination campaigns, they noted, save millions of lives every year.
Kennedy has shown no intention of listening to his critics, warning that the new mRNA technology that created some of the first SARS-CoV-2 vaccines is untested and can cause serious health problems. Dr. Anthony Fauci, the country's top infectious disease expert,…


Go to the news source: Instagram Bars RFK Jr. For Spreading Vaccine Misinformation : Coronavirus Update…