Ramping up fossil fuel production and shredding pollution rules, as the Trump administration did for four years, largely defies economic and scientific logic in an era of costly climate disasters. But Larry Kudlow, who was director of the National Economic Council for part of that time, may have indicated Wednesday that the administration saw its policies on fossil fuels through another lens: culture.
During an interview with Fox Business star Maria Bartiromo, Kudlow dismissed President Joe Biden as an ideologue whose approach to climate change threatens to "wreck the whole energy sector."
"It turns out President Biden may be the most left-wing president we've ever seen," Kudlow said. "His actions on spending and taxing and regulating, on immigration and fossil fuels and other cultural issues… he may be the most left-wing."
It was only a split second, possibly even an unintentional slip of the tongue. But the idea of defining fossil fuels as a "cultural issue" gets at something that typically goes unacknowledged in policy debates over how to deal with the industry most responsible for destabilizing the planet's ecosystems. For conservatives, fossil fuel fights are just another front in the U.S. culture war that's been waged for decades over issues like same-sex marriage and abortion.
On the other hand, the economic logic of pumping and burning more oil, gas and coal is difficult to square.
Already, the planet has warmed 1.2 degrees Celsius above pre-industrial averages, yielding biblically terrifying and astronomically expensive results in the form of deadly floods and fires, prolonged droughts and ravenous locust swarms. Last year, the United States alone suffered a record-breaking 22 warming-fueled disasters that each topped $1 billion in damages.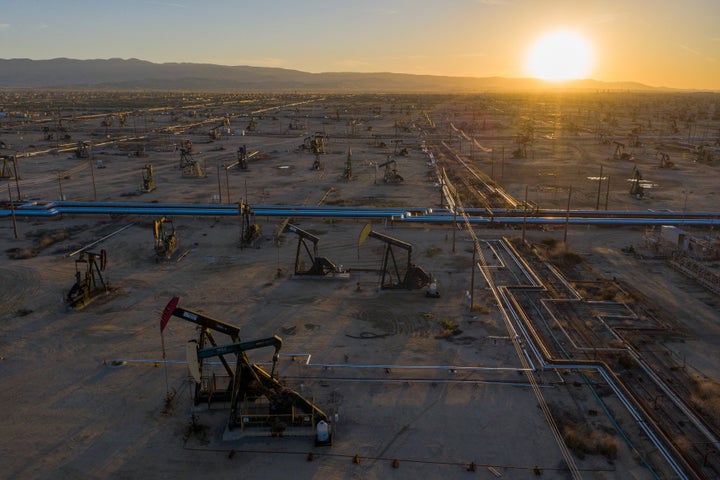 And that only accounts for fossil fuels' effect on global temperatures. Tiny particles from fossil fuels that pollute the air kill as many as 4.5 million people worldwide each year, and result in global economic costs totaling roughly $8 billion per day, a study published last year by the Centre for Research on Energy and Clean Air found.
Then there's the reality that fossil fuel producers rely heavily on debt and generous government subsidies to turn profits. About 50% of new oil drilling in the U.S. would be unprofitable without subsidies, according to a 2017 study in the peer-reviewed journal Nature Energy.
Over the past decade, cheap loans from Wall Street investors boosted the popularity of hydraulic fracturing, the drilling technique known as fracking ― thereby flooding the market with supply and reducing the price of oil and gas. The sector's success was its own undoing: Between 2012 and 2017, the 30 largest shale producers lost more than $50…


Go to the news source: A Former Trump Adviser May Have Revealed What The Fossil Fuel Bonanza Was Really…