Nasdaq, GameStop, EURUSD and GBPUSD Talking Points:
GameStop, AMC and other targets for the Reddit wave looking to punish short-selling hedge funds are seeing both their volatility and volume fade

While still very possible to experience a second wave of speculative drive, it may be difficult to rouse conviction and funds to motivate this targeted group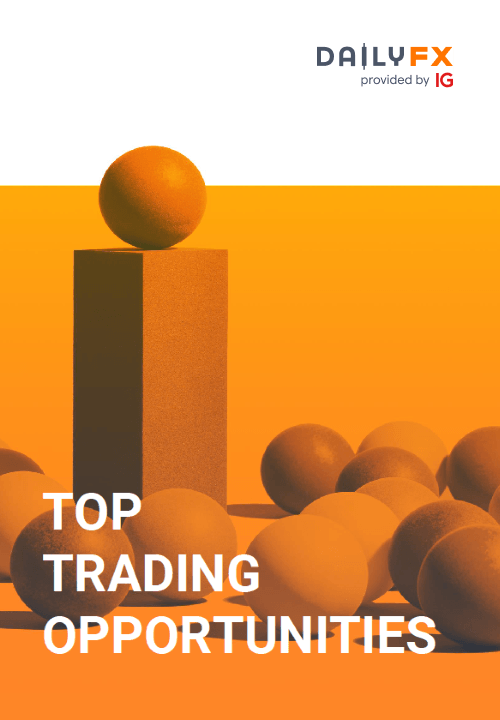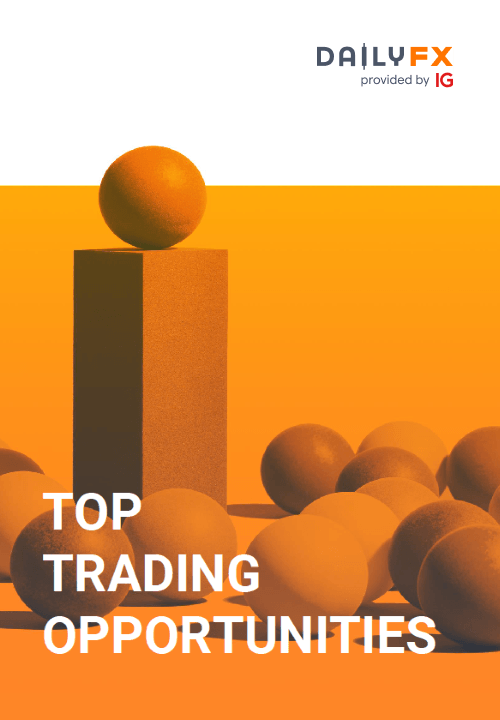 Recommended by John Kicklighter
Read the DailyFX Analysts' favorite trades of 2021!
Has the Reddit-Driven Vigilante Age Already Ended?
While there remain many voices calling to 'hold the line' among the groups behind the epic rise in heavily shorted US stocks these past few weeks, it is growing increasingly difficult to ignore the fact that these tickers are leveling out after being significantly deflated. There was a story of unexpected camaraderie and power over market titans that spoke to the average retail trader, but the dynamics behind the move would always be fraught. This is not because the hedge funds with which the collective were competing were better capitalized, but rather owing to the practicalities involved. Retail traders – even those spurred by a desire to correct perceived injustices – are still motivated by a profit and have a far shorter trade time frame compared to professional market participants. That said, expecting a plateau for GameStop or AMC (much less Silver and Ripple) was impractical. Further, a commitment to hold positions deeply underwater until the next wave higher does not fit the profile. It is certainly possible that the pull back we have seen this week is a build up for another leg higher, but that seems an improbable scenario. I will be watching rudimental volatility (short-term ATR) and volume figures on these key players moving forward to register any new groundswells…or to eventually call the end of the era.
Read about how the rise retail can be a signal for a market mania.
Chart of GameStop with Volume and 3-Day Rate of Change (Daily)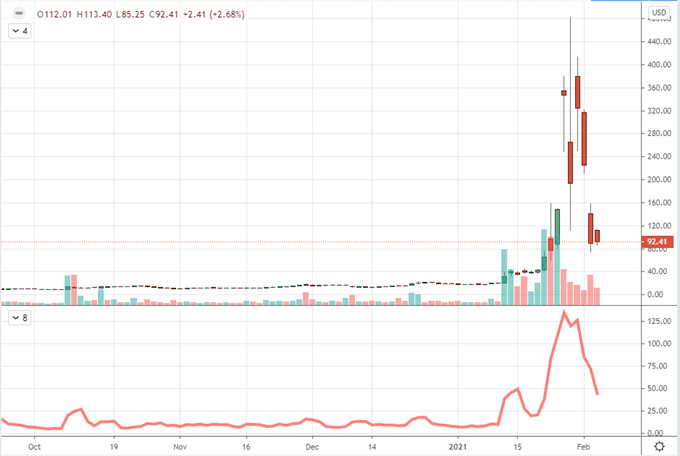 Chart Created on Tradingview Platform
Meanwhile, as macro traders walk on eggshells around names that would have otherwise never registered on the radar, some of the top market cap stocks were testing the waters with normal fundamental provocation. Both Amazon and Google were looking to play out incredible earnings beats that came after the close on Tuesday – $14.09 EPS (earnings per share) versus $7.34 expected and $22.30 versus $15.58 respectively – but the landslide didn't seem to…


Go to the news source: Nasdaq Slump and GameStop Slowing Suggest Wave Passed, EURUSD and GBPUSD On Tap