It has been a big day on the economic calendar, featuring a collection of primary market drivers. Unfortunately for the Greenback, the reports didn't come in overly positive. As a result, the USD is off vs the majors. For the EUR/USD, the past 24-hour news cycle has driven a hard test and rejection of a key downside support area.
During the U.S. premarket hours, several important metrics were released to the public. Here's a quick look at the highlights:
Event                                                                  Actual                 Projected          Previous
Continuing Jobless Claims (Jan. 16)               4.771M                  5.054M              4.974M
Initial Jobless Claims (Jan. 23)                           847K                       875K                  914K
Core PCE Prices QoQ (Q4)                                   1.4%                     1.5%                  3.4%
GDP QoQ (Q4)                                                      4.0%                       4.0%                33.4%                
In short, economic activity slowed in Q4 2020 and inflation ticked significantly lower. However, today's Jobless Claims figures did improve week-over-week, suggesting that Q1 2021 is likely to produce a much stronger GDP figure. As always, the COVID-19 pandemic and new variants are adding to aggregate market uncertainty. 
Let's take a look at the weekly chart for the EUR/USD and see how this market is faring.
EUR/USD Rejects Weekly Downside Support
In a Live Market Update from Monday, I issued a buy recommendation for the EUR/USD. The trade turned out to be a breakaway winner, posting 50 pips profit. If you got in the action, well done!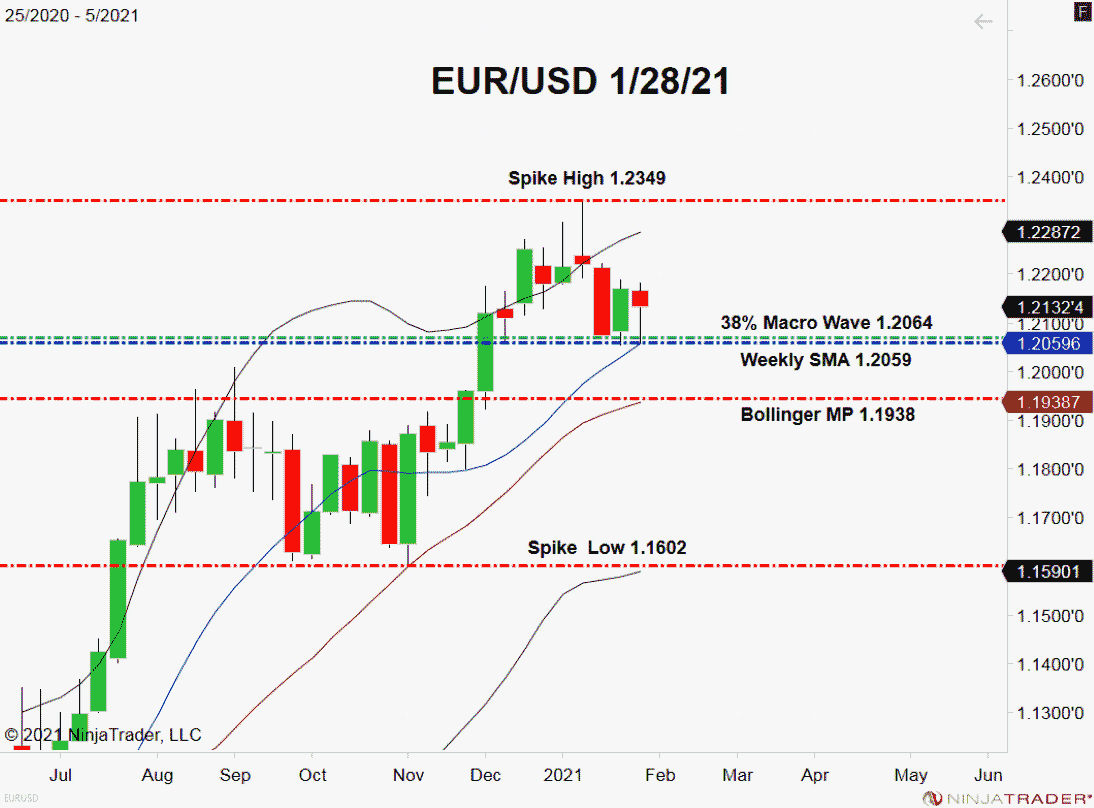 Overview: As of now, a bullish bias is warranted toward the EUR/USD. Yesterday's Fed Announcements stated that more QE is on the way for the intermediate future. Given a weaker-than-expected Q4 2020, it's going to take some time for the Greenback to regain 2019 and early-2020's swagger.




Go to the news source: EUR/USD Rejects Weekly Downside Support