At press time (1:15 PM EST), Janet Yellen is being confirmed by Congress as the next U.S. Treasury Secretary. A former FED Chair, Yellen crafted monetary policy under presidents Trump and Obama. Thus far, the markets like what they are hearing. At the midway point of the session, the DJIA DOW (+165), S&P 500 SPX (+32), and NASDAQ (+175) are all in the green. 
For all intents and purposes, Yellen's testimony is a formality. The Democrat-led Senate and House are expected to confirm her nomination later today. Here are a few noteworthy quotes from the proceedings:
"With interest rates at historic lows, the smartest thing we can do is act big."

"In the long run, I believe the benefits will far outweigh the costs, especially if we care about helping people who have been struggling for a very long time."
The big takeaway from Yellen's commentary is that more stimulus is in the cards. In addition to Biden's $1.9 trillion initial COVID-19 aid package, there is assuredly more to come. As the new administration's 2021 budget becomes known in a few weeks, we'll learn what exactly "act big" means.
Yellen In, USD/CAD Fades
In a Live Market Update from Tuesday, I outlined a buying opportunity in the USD/CAD. The trade went live during the U.S. overnight and posted a near-painless 25 pip gain. Since then, rates are off significantly and retesting the Daily SMA.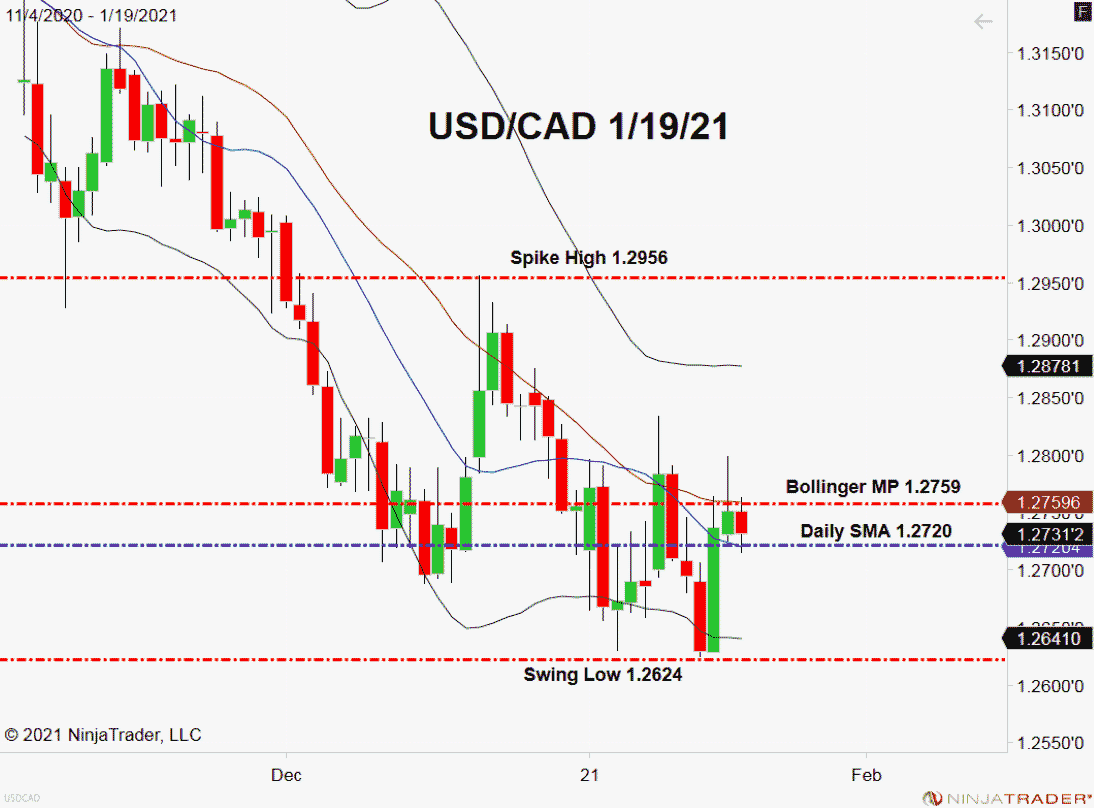 Here are the key numbers to watch for the remainder of the session:
Resistance(1): Bollinger MP, 1.2759

Support(1): Daily SMA, 1.2720
Overview: Ultimately, only time will tell if Yellen's tenure as Treasury Secretary will be a success. However, right now, the tone is accommodative. More COVID-19 stimulus and dovish FED policy are the paths forward ― one has to wonder when the inflation monster will begin to rear its ugly head.




Go to the news source: Yellen To Be Confirmed As Next U.S. Treasury Secretary