US Wrap
US markets closed out the week in relatively subdued fashion after what was a big one in terms of events that have been taking place.
Interestingly, we are also on the cusp of another week that will be highlighted by the FOMC and global politics.
As we know, the Biden regime was inaugurated last week, however, it appears the military are not on board at all, refusing access to the Pentagon. While over 5,000 troops will remain in Washington until March.
As it happens this week is also the World Economic Forum, which is, of course, the same group of individuals that want to bring about the 'Great Reset', which many suggest is little more than a new take on communism. This is the type of program that could propel the big tech names even further, should it come to fruition.
The Data Agenda
This week, the main focus is of course the FOMC as they meet to discuss their latest policy changes.
As it stands, I don't see anything major happening just yet. With interest rates at record low levels, there now appears little left for the central bank to do but continue to print money.
The major data point for the week will be US GDP which is showing some degree of recovery, with economists forecasting growth of 4.0% in the final three months of the year.
While in Europe, we will also get some key GDP including Germany, which overall are not as strong as elsewhere.
Forex Signal Update
The FX Leaders Team hit 5 winners from 10 for a 50% strike rate in what was a less active week overall from the guys.
Make sure you follow our live signals as there are still plenty of headlines that can move markets at the moment.
USD/CHF – Active Signal
The USD/CHF is grinding lower but hasn't been able to crack support. As such we are still long here.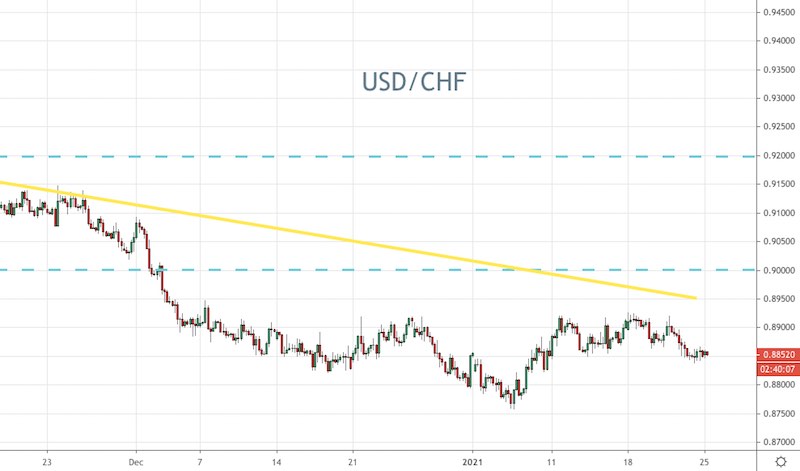 USD/JPY – Active Signal
The USD/JPY is actually quite range-bound recently and we are long here looking for that to continue.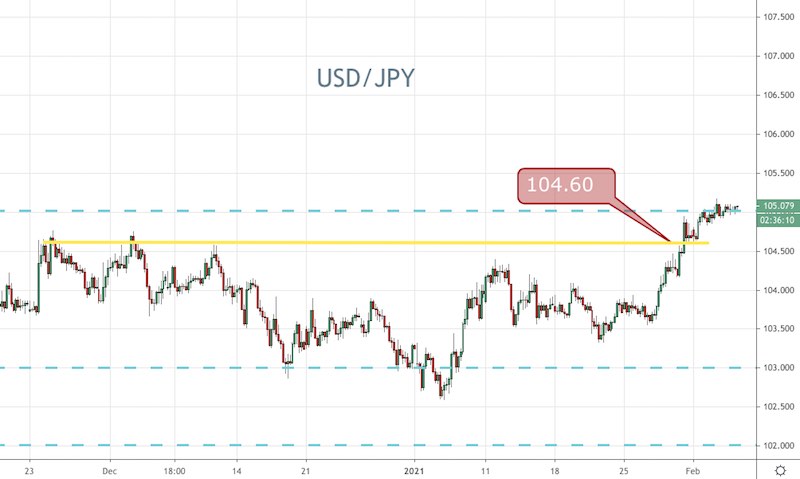 Cryptocurrency Update
BTC continues to hold in this descending triangle type formation which is a bearish one.
Bitcoin and the crypto space is an interesting proposition for me at the moment. While the charts have been bullish, we are seeing some conflicting fundamental ideas.
Under the Biden regime, I would expect to see them clamp down on anything that is a threat to the private central banking system, which is of course, fundamental to them being in power. At the same time, I believe they also like the idea of digital currencies so they can tax the broader population far easier. So I don't really see a bullish argument while Biden is around.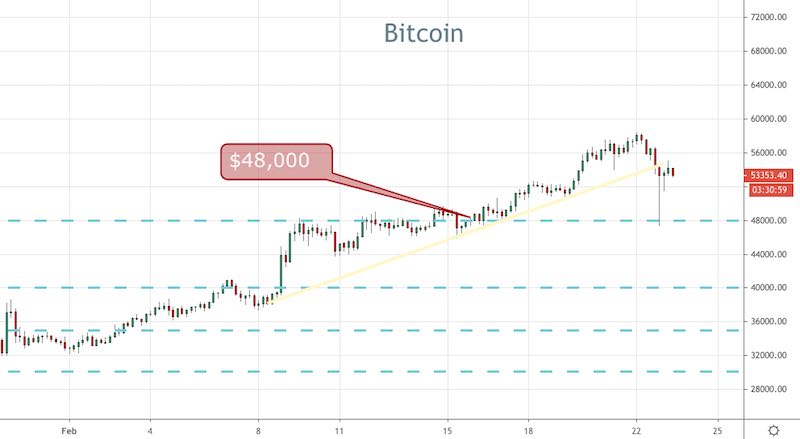 Go to the news source: Forex Signals Brief for Jan 25: FOMC in Focus