Good morning, and welcome to our rolling coverage of the world economy, the financial markets, the eurozone and business.
It's the last full week before Christmas, a time for planning and to-do lists. And for the UK and the EU, that still includes getting a Brexit deal done.
The pound has risen overnight, on relief that Boris Johnson and Ursula von der Leyen agreed to continue UK-EU trade talks on Sunday. The move back from the brink of no-deal has created renewed hope of a deal being struck within days, after anxiety over a hard Brexit gripped markets on Friday.
So far this morning, sterling has jumped nearly one and a half cents against the US dollar at $1.336, and nearly one eurocent at €1.1, as the City looks for signs of progress in the talks.
Craig Erlam of OANDA says there is relief that the two sides are still talking:



The pound is enjoying a bit of a relief rally at the start of this week. Relief, it seems, at not suffering a horrific plunge as the two sides call it quits on the talks and proceed on WTO terms.

That may still come to pass. But as long as the two sides are talking, there remains the belief that common sense will prevail and a deal will be reached that avoids the cliff edge on January 1st. I expect volatility will remain rather heightened in the coming days.
The European Union's chief Brexit negotiator Michel Barnier is due to brief EU this morning about the state of play.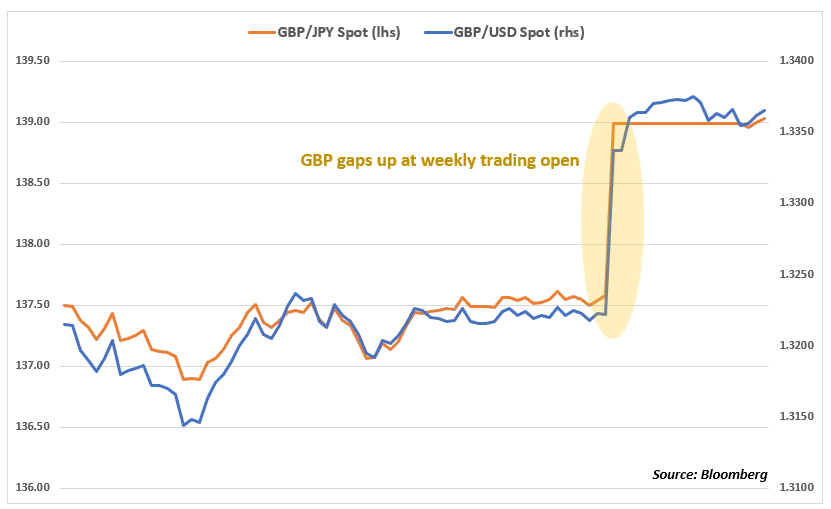 "This is not a reason to be popping champagne corks," said Jeremy Thomson-Cook, chief economist at Equals Money, told me last night. He explained that extending the talks deadline is a "slight positive", but not a big win for investors on its own.
That's because the clock is still ticking towards 31st December, when the Withdrawal Agreement expires, meaning businesses still don't have the clarity they desperately need. And without a deal, the UK moves to WTO rules.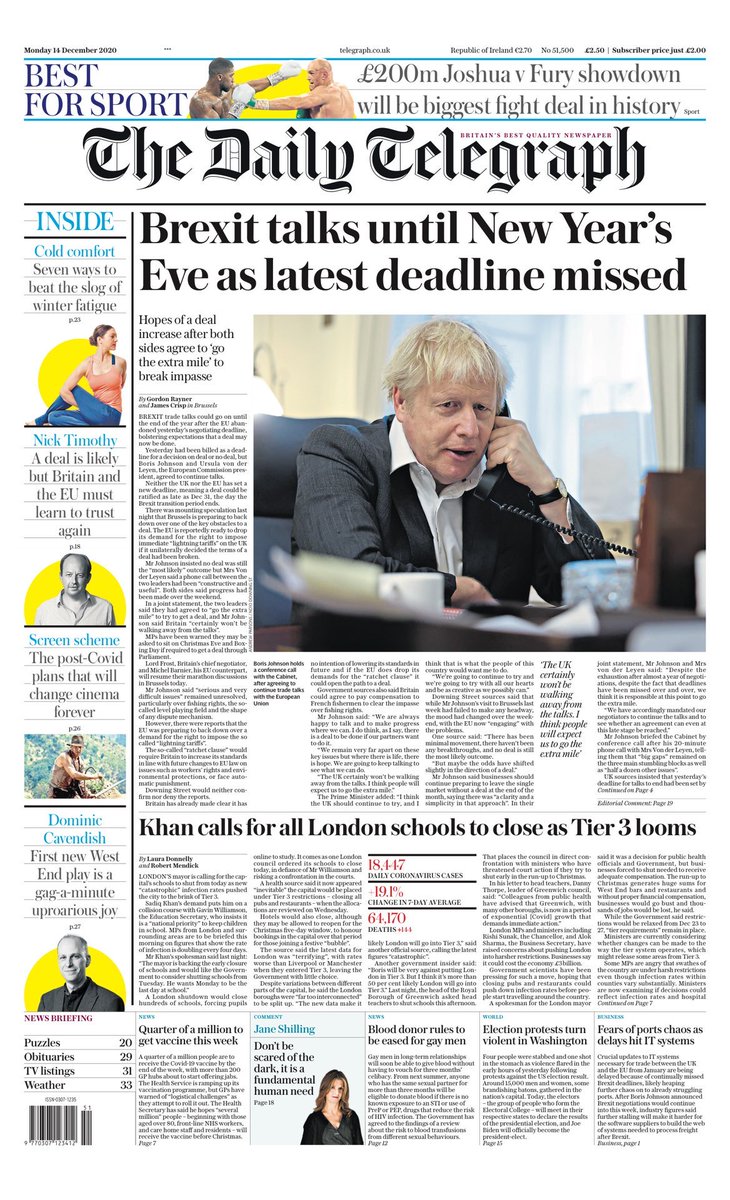 Thomson-Cook warned that the markets will become more volatile as the end of the withdrawal agreement approaches. "It's a dance we've danced before. The more and more we do this, the closer we get to the only real deadline, which is 31 December."
"Brexit doesn't go away on the 31st, we just have to live with it," he said, adding that the chaos at UK ports and supply chains show that companies haven't had the time or investment necessary to make the process run at all smoothly.
European stock markets are expected to open higher, while the stronger pound could weigh on the FTSE this morning.


Go to the news source: Pound rises as Brexit trade deal talks continue – business live | Business